Community
ON A MISSION TO GIVE BACK
Giving back to our guests and our community is what lights us up. Sarah Zebb has lived, worked and raised her family in Los Altos for over 30 years, and she is driven to use her salon as a tool to make a positive impact on the world. Therapy Salon is proud to support causes ranging from children's cancer research, the American Cancer Society and many more.
GREEN IS GIVING
We believe that being a sustainable business is a powerful way to make a positive impact on our society and planet, and we are proud to be an Aveda salon and uphold the Aveda mission of environmental stewardship. We seek to reduce our footprint on the earth through the exclusive use of Aveda's naturally-derived products, recycling, and partnering with the Green Circle Salon program.

COMMUNITY BUILDING PROGRAM
If you know someone who is in need of hair services, but cannot afford them due to circumstances, please inquire about our Community Building Program or share with us by emailing info@therapysalon.net.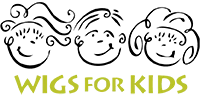 "We want to give these kids the opportunity to feel good about themselves again. We want to rebuild their self-esteem—that's number one. We want them to look at themselves with nothing but positivity." -Jeffrey Paul
We're a certified Wigs for Kids salon, and as such, we're able to provide wigs to local children who have recently lost their hair because of chemotherapy, radiation, alopecia, burns or other circumstances. If you know a child who has experienced hair loss, please let us know. Wigs from Wigs for Kids are free. We custom fit the child with the hair replacement system, and cut and style it so they can look and feel like themselves again.
LET'S MAKE A DIFFERENCE
If your organization is dedicated to making Los Altos a better place, we would love to support you. Please contact us and we will be in touch with how we can collaborate!